James Fella
---
RECENT | SCHEDULE | DISCOGRAPHY | ETC

08/29/22



Soft Shoulder 'A Quarter Of A Twelve's On One Half Of Ten' 10" single sided stereo lathe (Deliberate Indifference).
The most recent edition in a series of low-quantity / high-quality releases serving as singles from a LP to be released sometime in 2023 (following the two in queue at the plant currently). 6 songs on a single sided 10", it's got some soon-to-be-added-to-the-set-list-if-I-can-pull-them-off-live tracks, without a doubt. Please see the below post from 03/15/22 and get in touch to reserve if interested! Available on Bandcamp.


07/01/22



Soft Shoulder 'CMYK' 5" stereo lathe (Deliberate Indifference).
Another in a series of low-quantity / high-quality releases serving as singles from a LP to be released sometime in 2023 (following the two in queue at the plant currently). CMYK is an homage to the practice of making physical goods in a very analog context (and nothing much more than that). SEE THE VIDEO FOR 'CMYK' = HERE! Please see the below post from 03/15/22 and get in touch to reserve if interested! Available on Bandcamp.


06/09/22



Soft Shoulder 'World Of Arambula' 5" stereo lathe (Alien Summer).
Another in a series of low-quantity / high-quality releases serving as singles from a LP to be released sometime in 2023 (following the two in queue at the plant currently). This one is an homage to long-time friend and bandmate Paul Arambula, who is currently living in Berlin. Please see the below post from 03/15/22 and get in touch to reserve if interested! Available on Bandcamp.


05/23/22



Soft Shoulder 'Decaying Path b/w Now Wait For Next Year' 5" stereo lathe (Alien Summer).
The second in series of low-quantity / high-quality releases serving as singles, though unlike the rest, this features an additional player (Nevada Nieves from No Babies) and will likely be part of a slowly-in-the-works series of long-distance collaborations for a subsequent LP. Available on Bandcamp.


04/22/22



Caleb Dailey 'Warm Evenings, Pale Mornings: Beside You Then' LP (Alien Transistor / Moone).
I had the honor of contributing to about half of the tracks on this amazing LP, the debut from my good friend, band-mate and sister-label (Moone Records) co-operator, Caleb Dailey. It is a beautiful record!
Label description: "Growing up in the Californian sprawl and the vast suburbs of Phoenix, Arizona, Caleb Dailey largely dismissed the country and western music that surrounded him. Instead, he was drawn to independent rock, experimental zones, and other genre-defying forms, which led him to create skewed rock music with Bear State and establish the 'minimal art label' Moone Records with his brother Micah Dailey in 2013. But in the early half of the 2010s, Dailey began to hear things differently. Drawn into the left-of-center works of artists like Gram Parsons and Blaze Foley, a more idiosyncratic take on country, folk, and roots music began to swirl in his imagination. Wandering into the form's cowboy chords and lonesome scenes, Dailey found himself wondering what his own country album might sound like. The result is his debut solo album, a collection of covers called Warm Evenings, Pale Mornings: Beside You Then. Produced by John Dieterich of Deerhoof, Keiko Beers, and Dailey himself, it's a melancholy charmer, rooted in traditional ideas but free roaming in its scope. Laced with synths, pedal steel, acoustic guitars, and commanded by Dailey's full and woozy voice, it owes as much to the busted waltzes of Lambchop and the homespun lo-fi folk of Little Wings (whose Kyle Field appears on the album via a spoken intermission) as it does to the songwriters and performers who provide its source material, which include Parsons, Foley, Elvis Presley associate Chips Moman, steel guitarist Buddy Emmons, and others . . . The hands of Dailey and his collaborators, which includes a wide roster of DIY experimentalists like James Fella of art punks Soft Shoulder, Jay Hufman (Gene Tripp), Lonna Kelley of Giant Sand, Japanese DIY hero's Koji Shibuya and Tori Kudo, Nicholas Krgovich, Markus Acher of The Notwist, and more, that strangeness is accentuated. Dailey doesn't aspire to retro Nashville fetishism or sanctioned notions of 'realness' so much as a genuine outsider authenticity. Take his version of Gordon Lightfoot's 'If You Could Read My Mind' for example: a highlight of the record, it pairs familiar genre signifiers like pedal steel and guitar strums with warbled synths. Then there's his read of 'Dreaming My Dreams,' originally made famous by Waylon Jennings (who also did time in the Arizona desert), which morphs from a mournful ballad into a wash of far-off sonic noise. The attention here is on the songcraft itself, with Dailey inhabiting these songs and turning them inside out to reveal unexpected tenderness and playfulness. Recorded at home with an acoustic guitar and 4-track, Dailey began open correspondences with his collaborators, who fleshed out ideas and added touches, often working with skeletal frames before Dieterich and Dailey shaped it into a cohesive whole . . . Deeply allergic to insincerity, Dailey avoids any trace of irony. He's created a cohesive gem out of disparate parts, uniting Americana songcraft with experimental disassemblage. From this bric-à-brac, he's made something touching and beautifully strange."


04/08/22


Soft Shoulder 'Left Over, Table Top' 5" stereo lathe (Alien Summer).
The first in a series of low-quantity / high-quality releases serving as singles from a LP to be released sometime in 2023 (following the two in queue at the plant currently). This one is an homage to the two dogs who are constantly playing an important role in the day-to-day operations at Gilgongo HQ. SEE THE VIDEO FOR 'LEFT OVER, TABLE TOP' = HERE! Please see the below post from 03/15/22 and get in touch to reserve if interested! Available on Bandcamp.


03/15/22
Soft Shoulder - a series of upcoming limited releases = please get in touch to reserve!
While records are currently being subjected to unbelievably long turn times at pressing plants, the process of making lathe cuts is not suffering in as extreme of a way. With two LPs already in queue at the plant (Smile Building's Exit and It's All A Small World After), and a third one also now complete - this batch, while still set to be a proper LP, will be released as a series of lathe cuts over the next 6 months or so. Not your standard mono, lofi cuts - these will be high quality stereo cuts that are in all fairness, difficult to distinguish from a regularly pressed record as far as fidelity. Some of these will be 5"s (with about 1:30 per side), some 7"s and maybe one or two 10"s as well. They are to be treated as "singles" from the eventual LP. Please get in touch if you are interested in getting copies!


10/21/21



James Fella & Gabriella Isaac 'CCTK Music' LP (Gilgongo).
CCTK Music combines Gabriella Isaac's exploitative use of laptop as feedback loop / sound source / physical device and James Fella's electro-acoustic / tape as instrument approach. The duo incorporates each other's material in real time (on Side A), cutting the content onto 6 singles-sided reference lacquers. The lacquers were used to assemble a collage in a performance setting in late 2019, and again in a studio setting for Side B. The result is a record that is both scathing but at times harmonious, scattered, and dense but with enough air for the individual contributions to still have room to breathe. Mastered by John Wiese. Available now: (see: Gilgongo Records online shop, Discogs, Bandcamp).


07/21/21


John Wiese 'Magnetic Stencil/ 3' CD (Helicopter / Troniks).
Thrilled to be involved with another edition from this new series from John Wiese. An eclectic group, curated and assembled by one of the most talented artists in sound work. I'll have some copies available via Gilgongo. Release description: The third installment in an ongoing series of albums produced by John Wiese using an expanded ensemble of recorded sound contributions. Audio collage and experimental sonics featuring input from Mitchell Brown, James Fella, Nathan Howdeshell, Tim Kinsella, John Collins McCormick, Sigtryggur Berg Sigmarsson, Howard Stelzer, Dennis Tyfus, Katie Vonderheide, and C. Spencer Yeh. Bandcamp.


07/08/21



Soft Shoulder 'Formerly On Fluorescent Paper' LP (Gilgongo).
Formerly on Fluorescent Paper delivers 14 jaunts culled from the artist's tape soup collage of several generations' worth of punk and no-wave adjacent music. Be it jagged, angular, short tracks… atonal layers in otherwise listener-friendly settings… repetitive string clang aside gurgling synth and flailing reed-bite… Soft Shoulder continues to be the primary vehicle for Fella's take on songwriting, in whatever the loosely defined genre(s) may be. However, compared to Not The New One (an eclectic collection of various incarnations), Contextual Depreciation (performance and practice tapes from the current group) and the recent Copy Machine Fall Down 7" (an abstract, long-distance-collaboration) …Formerly On Fluorescent Paper finds Fella alone. Written and recorded in the fever-dream of late 2020. Mastered by John Dieterich. Available now: (see: Gilgongo Records online shop, Discogs, Bandcamp)


03/20/21:
New, short, video - released as part of the film 'Experimental Arizona', to be streamed on 3/31/21: "Experimental Arizona is a film exploring the state's current experimental art scene, with contributions from over 20 unique artists, featuring sound art, video art and interdisciplinary installations. It is a document of a time and a place and showcases the variety of interesting work currently being produced around the 'Grand Canyon State'. The event is curated by Jimmy Peggie and co-produced by IKLECTIK". http://iklectikoffsite.org/experimental-arizona/


03/12/21:



Soft Shoulder 'Copy Machine Fall Down' 7" (Gilgongo).
Compiled by James Fella in late 2020 using remotely recorded components: Side A features the current Phoenix-based line-up (Caleb Dailey, Josh Rodriguez) of the long running junk-kraut post-NO group offering a constructed and dubbed out single while the flip finds a much more far-our free/faux-improvised medley with members old and new, near and far: Paul Arambula (Chandails, Vegetable – Berlin), John Dieterich (Deerhoof – Albuquerque), Hiromi Inada (Nicfit, Free City Noise – Nagoya) Seth Kasselman (Warn Climate – Phoenix). Upcoming LP, 'Formerly On Fluorescent Paper' due May / June. Available now: (see: Gilgongo Records online shop, Discogs, Bandcamp)


02/01/21:



Filthy Grin 'NOHI' LP single-sided, stereo lathe (Gilgongo)
Gerald Biggs (Filthy Grin) and James Fella have a long history of intersection and collaboration. Biggs recorded much of Soft Shoulder's output after their initial line-up dissolved (sometimes this would mean just James, other times – new versions of the group). Biggs appears in countless Soft Shoulder as lyric references, but every now and then pops up as a member (see: two tracks on the most recent LP, 'Not The New One'). When Biggs first started releasing work as Filthy Grin, Fella would push the releases on anyone he could think to (see: 'Mouth Feeling'). For a brief time, both played in live versions of infamous Arizona group Pigeon Religion. The duo released a 7" together in 2015 (a musique concrete approach to music made with metal objects, packaging tape and drum pieces clattering on actual concrete). Fella finally forced an incredible LP from Filthy Grin, 'Saturn in the Mirror', in 2018, carving out a document which included Fella's favorite material from Biggs from over the years. …especially since leaving Arizona, many times a check-in through e-mail includes an audio track, field recording, something / anything. NOHI is a Fella edit / assemble of miscellaneous pieces from Filthy Grin, originally traded amidst long distance correspondence. Although perhaps not technically limited, NOHI is a high quality, singled sided stereo lathe-cut LP. This is not the standard snap, crackle and pop of lathes both modern and ancient, but an item that would easily be misclassified as a proper, pressed LP. The initial run is of just 10 copies, but as Biggs approves, subsequent batches are planned to follow. The price is high, but so is the cost – Biggs and Fella are walking away from this one at a break-even point. Please feel free to inquire on availability and reserving future copies!


10/23/20:



SOFT SHOULDER 'Not The New One' LP (Gilgongo).
'Not The New One' delivers a dose of Soft Shoulder which is similar to 2017's 'Song and Intermissions' LP: sharp bursts which reference no wave, free improvisation, abstract electronics and riot grrrl from various configurations of the group: this time around with members of Oakland's NO BABIES, Montreal's FILTHY GRIN, GAY KISS from Phoenix, Berlin's PAUL ARAMBULA (Chandails, Vegetable), etc. Sandwiched between a new 7" and LP from early 2020, and a forthcoming 7" and LP in early 2021, 'Not The New One' ties up loose ends from the second half of the 2010's. Recorded sporadically between 2015 – 2019 in various warehouses, practice spaces and bedrooms in the Phoenix area. Available now: (see: Gilgongo Records online shop, Discogs, Bandcamp)


10/02/20: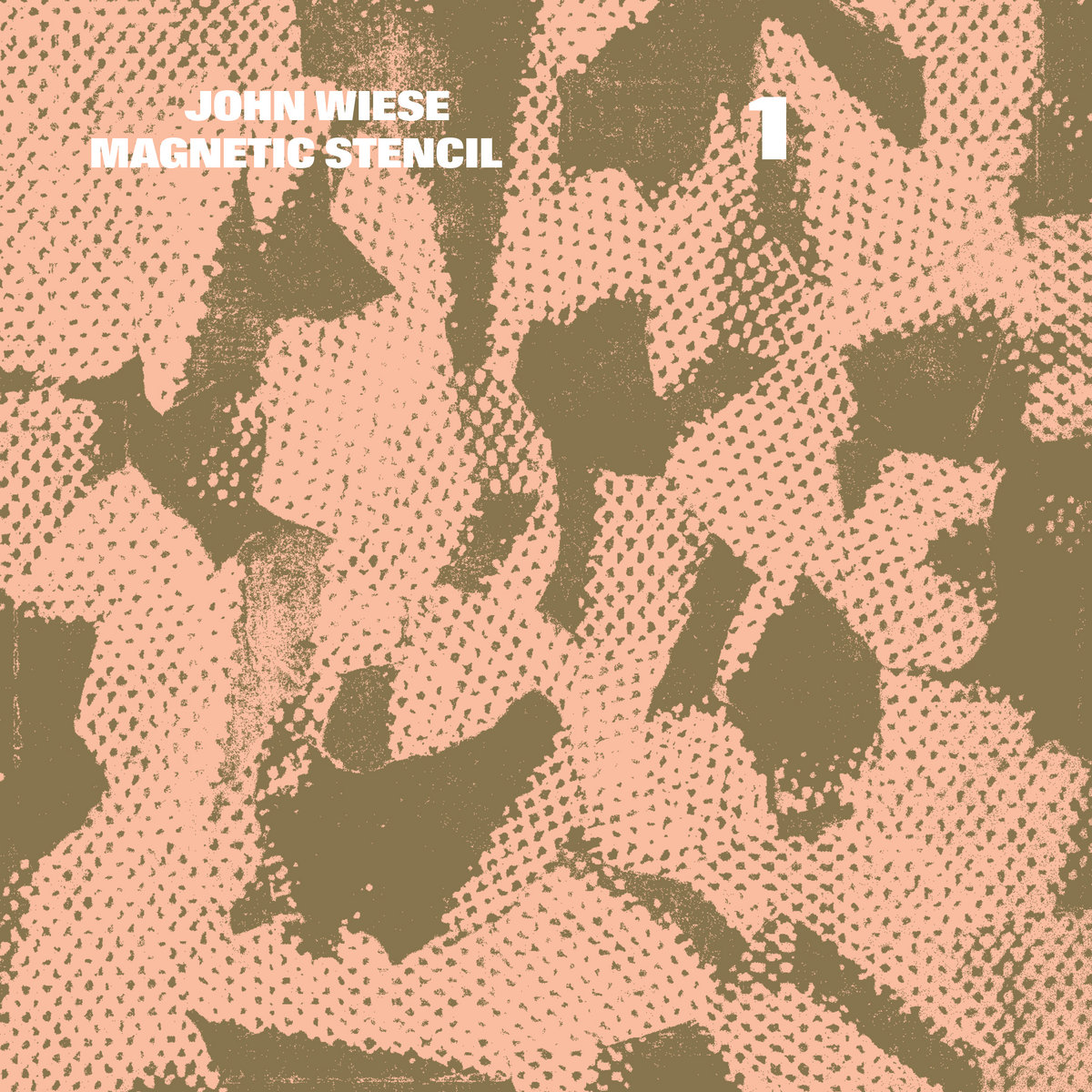 John Wiese 'Magnetic Stencil/ 1' CD (Helicopter / Troniks).
Released along side 'Magnetic Stencil/ 2', this is the first in a series of new large ensemble works, curated and assembled buy John Wiese. I'll have some copies available through Gilgongo. Release description: This is the first installment in a series of albums produced by John Wiese using an expanded ensemble of recorded sound contributions. Composed and mixed by John Wiese. Cleveland, Ohio—19 March 2020. Additional sounds on this album contributed by Aaron Dilloway, James Fella, Hair Stylistics, Aaron Hemphill, C. Lavender, Charmaine Lee, Lasse Marhaug, Katsura Mouri, C. Spencer Yeh. Hear it on Bandcamp.


05/29/20:



JAMES FELLA + STEVE JANSEN + STEVE ZIMMERMAN "Full Names, Alphabetical Order (Title)" LP (Alien Summer / That's Cool).
Squealing reeds, fold-over electronics, amplified packaging tape and primitive percussion from the crowded aisles of Revolver Records (from: co-founder Steve Zimmerman, prolific writer and roamer Steve Jansen and Gilgongo Records' James Fella). Outer Bounds of Sound was a recurring Sunday night affair: in a blue moon, you might catch a few artists or groups playing songs ...but for the most part it was a unpredictable cast of "Who's Who" and "who is that?", playing their own bizarre take on free jazz, dragging in rewired televisions repurposed as drone devices, ancient modular units or home-grown program-based playback systems. Gibberish descriptions for gibberish, but often times very honest performances from people you may have never seen before and may also never see again. Available now: (see: Gilgongo Records online shop, Discogs, Bandcamp).


03/27/20:



SOFT SHOULDER "Contextual Depreciation" LP (Gilgongo).
Two months after the recent 'Aerosol Can Stand' 7", James Fella's long-running group Soft Shoulder returns with 10 tracks recorded throughout 2018-2019 at various live performances, at their practice space and in some cases, fragments of both settings collaged together at home. While not providing definitive versions of any new "songs", Contextual Depreciation appears as a mile marker for the group's approach in the late 2010s: jagged post punk, slow-churning junk-kraut from the Sonoran desert. Available now: (see: Gilgongo Records online shop, Discogs, Bandcamp)


01/31/20:



JAMES FELLA "Printed Matter Issue #3 // January 2020" CD & print set (Deliberate Indifference).
Another CD and print collection: fliers, set lists and other printed pieces made by James Fella over the past year. Available now: (see: Bandcamp).


01/10/20:


SOFT SHOULDER "Aerosol Can Stand" 7" (Gilgongo).
Aerosol Can Stand finds JAMES FELLA's long running "post-punk / no-wave / junk-kraut" group in a rare moment of pop sensibility (subject to objection and critique). Recorded spur-of-the-moment during practice, these two songs are a snapshot of Soft Shoulder as a trio (with JOSH RODRIGUEZ (Mallevs, Sleep Money, etc) and Moone Records' CALEB DAILEY) in late 2019.

However, the same variety of haphazard approaches and bedroom-style recording methods which Fella is accustomed to using when processing songs alone were utilized here with the full band. Everything captured on the second take: microphones taped to broken pieces of drum kit hardware and whatever else was sitting around on the floor, overblown overdubs done with a faulty reverb unit, synth later dropped in as an afterthought directly before a maniacal full-volume mix-down in the same rehearsal space later that week. Comparisons aside and credit due as collateral: RIYL The Fall, The Homosexuals, etc. Edition of 600 (includes download and every copy comes with a unique print made using components from the artwork). Available now: (see: Gilgongo Records online shop, Discogs, Bandcamp)


02/08/19:



IS IN UNSAMBLE "Is the Belly / In the Belly" LP (Gilgongo).
I had a great time working on the layout for this LP w/ Ju Suk Reet Meate - a sort of mail-collaboration / put-together-a-puzzle (that has not previously existed) type of project - truly a lot of fun. Coming out on Gilgongo Records. Release description: Available Friday 2/8/19! "Is the Belly / In the Belly" LP Ju Suk Reet Meate & Oblivia (Smegma, The Tenses), Brenna Murphy & Birch Cooper (MSHR), Chiara Giovando (Harrius), Johannes Lund & Tobias Kirstein are the IS IN UNSAMBLE. Is the Belly / In the Belly: an old fashioned "jam session" with a deep but distant, natural room sound. Fluttering alto sax and calm, staccato trumpet slowly find their way: spelunking towards a center in which the organ / voice / homemade synth / radio / percussion blend and find their way back to the nervous outer world. They converge with strange but riveting vocals, slide guitar and record skips—mingled with the sounds of dinosaurs canoodling. Song forms rise and fall back against the river-like surface tension: a roaring tale is told, then slowly fades away to nothingness. The jacket art is a collaboration between Ju Suk's squiggly line drawings and lines / angles / photocopy artifacts and lettering from James Fella. Recorded September 2015 at Smegma's Studio in Portland. Available now: (see: Gilgongo Records online shop, Discogs).


01/04/19:



JAMES FELLA - "Printed Matter Issue #2 // January 2019" CD & print set (Alien Summer).
Prints: A collection of fliers made by James Fella from 2017 and 2018: Mark Hosler & Wobbly (Negativland), Thurston Moore Group, Tashi Dorji & John Dietrich, Taiwan Housing Project, Guerilla Toss, Preening, B Boys, Jeph Jerman and more. CD: Incidental guitar recordings from spare moments before and during practices with the group Soft Shoulder, Phoenix summer 2018. Released by Alien Summer via Gilgongo Records. Available now: (see: Bandcamp).


09/28/18:


ORPHAX - "Saxophone Studies" LP (Moving Furniture).
Incredibly excited for this LP! I think it was truly about 10 years ago that we first had chatted about collaborating. Sietse is great, both his sound work as well as his label, Moving Furniture. I'll have some copies available through Gilgongo. Release description: A long time ago, Sietse van Erve has asked some friends and peers to contribute various recordings for a project he was working at the time. He reached back out sometime last year because he had come across these recordings and had been working with them on what ended up being the A-side for his new LP, "Saxophone Studies". The side long track is a slow moving drone that slowly layers over itself and achieves an effect that doesn't translate as intended unless listened at a loud volume and in an open room rather than headphones, "non-harmonic multitones" is what I believe someone who worked on mastering the record described it as. Released on Amsterdam based Moving Furniture Records. Available now: (see: Discogs)


08/19/18:



JAMES FELLA & STEVE JANSEN - "Condensed Rupture" (Gilgongo / Unhinged).
April 2010: Repurposed cassette sputters on a reel to reel machine, atonal saxophone ricochets off concrete, plastic drums made for children, tone generator and feedback. Outside of the record store, a fire pit is constructed so that Pigeon Religion can burn copies of their recent 7" in honor of Record Store Day. Inside, James Fella and Steve Jansen have their "instruments" strewn throughout the middle of the room and offer a less-conventional in-store performance than ones which would be seen in most other shops throughout that day. A short, hyper-edit, packaged in individualized / mixed-media jackets in an edition of 100 (50 by each artist). The back covers are a paste-on designed by James Fella but each copy is a multi-lay print with minor variations. Available now: (see: Gilgongo Records online shop, Discogs, Bandcamp).


02/20/18:



JAMES FELLA + STEVE JANSEN / TOM TOM THRASHER & THE HORSETAPES "Widens the Rupture b/w Horse Race" cassette (That's Cool)
From the office of Thee Unhinged: JAMES FELLA + STEVE JANSEN: Mid-build improv featuring cut up noise, harsh impact projectiles, cassette tape spaghetti, AACM-like itty bitty sounds, FJ sax. Sunn O))) shit to the improv max. TOM TOM THRASHER & THE HORSETAPES: Future grindcore with unhinged spoken-word vocals, insane samples, synthesizer, drum machine, and cyborg lightning electricity drums. released February 20, 2018. Art by Parham Daghighi and Reece McLean. Available now: (see: Gilgongo Records online shop, Discogs, Bandcamp).


07/01/17



SOFT SHOULDER - "Songs and Intermissions" LP / iTunes(GGGR-090)
Disjointed no-wave, monotonous post-punk, a couple of songs that come as close to "pop" as possible and a handful of intermissions throughout: the new LP from Soft Shoulder collects tracks from 2009-2015. While the group is now on its 19th line-up, most recordings have historically been James Fella, solo. This continues to be the case here (with most tracking done at Gilgongo Records HQ and defunct Phoenix warehouse, Sound Kontrol), but there are collaborations with many regular members of the "live group"(s) and also a track which builds on a Silver Apples recording created by Simeon in 1998 while adding synth to a percussion session from 1968. Edition of 550, includes download and a double sided 11x17 photocopy collage insert with track information and fliers. Available now: (see: Gilgongo Records online shop, Discogs, Bandcamp)





SOFT SHOULDER - "Repeat #4 aka Desert Plants and Scooter in Carport" LP/ iTunes (Alien Summer)
40 minutes of junk-kraut offered as two side-long tracks from Arizona's Soft Shoulder. "Warbled Practice" catches the group as a trio: working on the basic structure of a new song in a Tempe warehouse, recorded direct to malfunctioning cassette deck. "Large Group in Close Quarters" was recorded live December 2016: a one-time 8-piece line-up playing a scattered tape-noise, reed-squeal, triple-bass rendition of the same song (which had already arrived at home as a single sided test press) featuring members of Warm Climate, Sleep Money, Sunn Trio, Humiliation, Chandails and Waytansea Point. Available now: (see: Gilgongo Records online shop, Discogs, Bandcamp)


03/26/17:



SOFT SHOULDER - "Nitro & Smasho Sound System" 10" lathe (Deliberate Indifference).
New 10" from line up #19 of Soft Shoulder on Gilgongo Records sub-label, Deliberate Indifference. Members of Sleep Money and Gay Kiss, in this case Nitro & Smasho specifically, assist with lofi repetition, trial and error, a single side long track of junk-kraut in anticipation of two new LPs coming this Summer on Gilgongo and Alien Summer! Available now: (see: Gilgongo Records online shop, Discogs, Bandcamp)


02/20/17: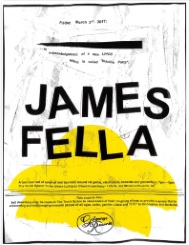 Friday 03/03/17: …in acknowledgement of a new LP/CD, which is called Inactive Parts, Friday March 3rd 2017: A two-hour set of minimal and sporadic sound via guitar, electronics, cassette, and percussion.

7pm – 9pm (please feel free to "come and go") in the Grace Lutheran Church sanctuary, 1124 N. 3rd Street in Phoenix, AZ. This event is free, but donations can be made to The Trunk Space in observance of their ongoing efforts to provide a space that is welcoming and encouraging towards people of all ages, color, gender, class and "ETC" to be creative and included.

01/27/17:
JAMES FELLA - "Inactive Parts" LP+digital / "Inactive Parts and Portion" CD / iTunes (Weird Machine)
About: "Inactive Parts" was a December 2014 installation at The Trunk Space in Phoenix, AZ consisting of paintings, screen printed xerox pieces, lathe cut 7" records and two sets of two single-sided acetate LPs which used for a sound installation that could also function has "instruments" for a live performance. Two performances occurred: 12/05/14 (the opening reception, duration: 4 hours), 12/20/14 (for the Gilgongo Records 10 year anniversary event with Sissy Spacek, Stephen Steinbrink, Cherie Cherie and Maniac Cop (Mallevs), duration: approx. 30 minutes). The majority of "Inactive Parts" consists of quiet, acoustic sound being played back at significantly amplified volumes (with some portions of tape collage using material from various tape recordings circa 2005-2008).

"Inactive Parts" as a title is a reference to the standard time in which metal plates for pressing records are discarded if the customer does not repress or make arrangements for the plates to be shipped. The irony in this standard is that at the time of the finalized edit of this release, the typical turn time for an LP was more than 6 months from start to finish. As a person who's primary role in "music" is releasing records, this conflict in fine print and reality was mildly amusing, though it created an environment which had become problematic to the point that many peers who run labels were calling it quits. "Inactive Parts" originally appeared as "New Material", an hour long piece which aired on Ricardo Wang's "What's This Called?" on KPSU in Portland, OR in August 2014. The content of that program, the acetate version and this final edition are all slightly different from one another. Digital version of LP edition on Bandcamp.


01/01/17:
"Strong Output Near Saturation: James Fella: Solo Recordings", a very in-depth review and collection of thoughs from John Collins McCormick regarding 4 long-format solo releases: Expanding Gap, See Tall Palm, Weak Left Input and Slots (etc).


05/31/16: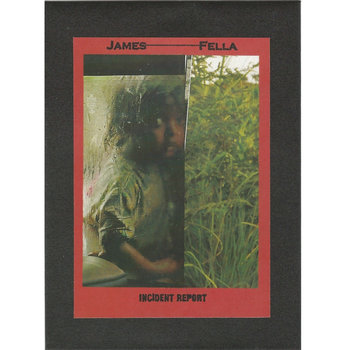 James Fella - "Incident Report" C-20 (Torn Light)
About: Having skewed between imagination and jest, Incident Report is a tepid piece of musique concrete and avant inception. Edition of 30. C20 housed in black plastic button & string enclosure envelopes. Order from Torn Light. Available digitally on Bandcamp.


02/01/16:





Three recent full length CDs from James Fella on various Gilgongo sub-labels. All three are also available digitally on Bandcamp.

JAMES FELLA - "Expanding Gap" CD (Weird Machine)
About: Edited in late 2015, "Expanding Gap" is an extremely dense sound collage utilizing roughly 4 hours of material originally hosted on the blog "Giveaway Pile" (2010-2012), which featured daily writing or recordings by artist James Fella. Some of this material was released as a boxset which included a lathe-cut LP and two 90 minute cassette tapes (also entitled "Giveaway Pile"). Here, this work has been reduced and layered to a degree that in theory should be overwhelming, but it instead flows and breathes somewhat freely. Stream the entire release: YOUTUBE.

JAMES FELLA - "See Tall Palm" CD (Deliberate Indifference)
About: Recorded in October 2015, "See Tall Palm" was intended to be material which would be ideal for sleeping to when listened to at a lower volume, while also being a more unnerving and abrasive listen when projected at a higher volume. Listened to quietly, "See Tall Palm" is a slow moving, swirling low-end drone that seems somewhat sedate. In actuality, and more apparent when shared in a forceful manner, "See Tall Palm" is a constantly changing, pulsing, textured sort of release whose shifting and overlapping details cascade from side to side as time goes on. Stream the entire release: YOUTUBE.

JAMES FELLA - "Trellis" CD (Alien Summer)
About: Also recorded in October 2015, "Trellis" is unintentionally the antithesis of "See Tall Palm". Instead of overblown electronics and an arguably impenetrable flow, "Trellis" is reserved and often sparse, comprised entirely of acoustic sound: non-amplified electric guitar, cymbals and the physical sound of contact with recording devices to their surfaces when not restrained and limited to close proximity. Devoid of any narrative, the listener is free to regard (or disregard) whatever the response may be to changes in the environment. While in "See Tall Palm" this is gradual, in "Trellis" it is more eventual: the guitar offers momentary fluctuation from a softer almost Shruti box style Indian drone to a very much self-limited and self-destructive attempt at becoming something more fierce before returning to its initial state (again and again). It can be difficult to try and sort out what any recorded work is trying to tell you, and truth be told it may be not be saying at all. Perhaps the artist just needed to get something out of their system, and it was just entirely too late to be audible enough to make contact with the outside world.


01/01/16:



SOFT SHOULDER - "Collection Volume One" CD (Gilgongo Records)
Call it "no wave", "post-punk", whatever you prefer... Soft Shoulder have recently hit the 10 year mark and (as more eloquently put in a recent review on THE QUIETUS), the band will not be going anywhere anytime soon. A consistently inconsistent group that will be present for a moment and then gone a day or two later, whatever the reason may be, yet with somewhat regular output (especially over these past few years). "Collection Volume One" compiles the recent "No Draw" LP with material from seven 7" records and a couple of cassettes, 32 songs on 18 tracks in just about 80 minutes. Also available digitally on iTunes / Amazon / etc. Stream through the entire release, here: YOUTUBE.


10/18/15: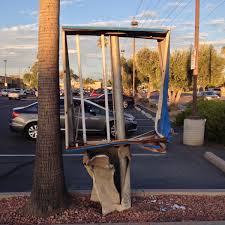 SOFT SHOULDER - "No Draw" LP (Gilgongo Records).
About: 2016 marks 10 years of Arizona's Soft Shoulder. In that time they have released a plethora of 7"s and sporadic cassettes, CDrs and lathe cut recordings on labels such as Isolated Now Waves, Not Not Fun and Gilgongo. With a line-up that frequently changes, and many recordings which are just James Fella on all instruments, the "band" changes trajectory in a very spastic nature, but usually remains on the no-wave / post-punk axis. The A-side of "No Draw" is Soft Shoulder at its most accessible, while the B-side, "Repeat #3" is very minimal and monotonous (a largely improvised stomp with Ricky and Sean of Oakland's No Babies). Trace ingredients (less than 1%): Mars, Frumpies, U.S. Maple, A Frames, etc.
Hear / download / buy: https://softshoulder.bandcamp.com/album/soft-shouder-no-draw-lp-gilgongo-records-2015


06/01/15: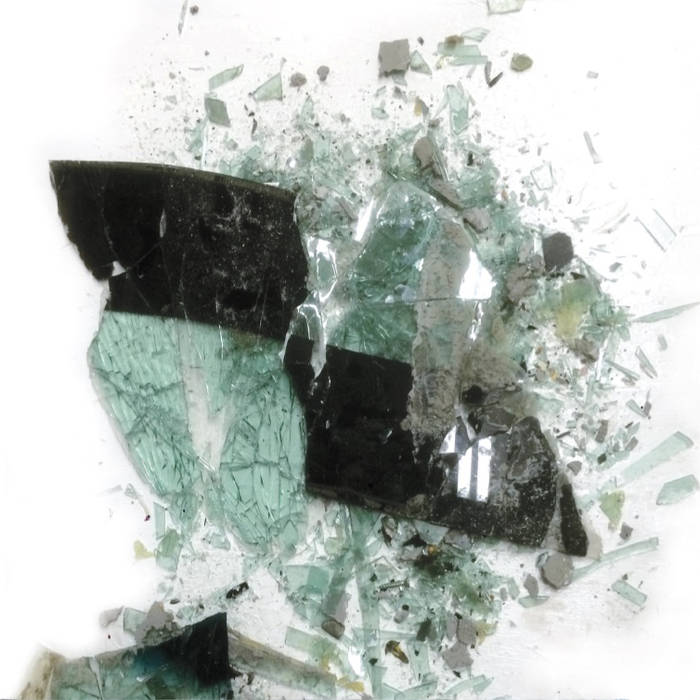 JAMES FELLA + FILTHY GRIN 7"
New 7", a collaboration with Filthy Grin, available now on Gilgongo Records. About: The empty room, like the rest of the house, had a concrete floor. Littered with miscellaneous pieces of wood, random bicycle parts and unidentified metal objects, the room itself was essentially the instrument of choice. Cables ran under the door and through the air conditioning vents. Of all of the times that I had recorded various things with Gerald Biggs at YOBS, this was by far the most unorganized, but ultimately the most organic and cathartic.
Looking back on this now, I see direct parallels to the arrangement of what he captured that evening to the visual work he has been assembling since moving away from Arizona. He is an architect of circumstance and surrounding who is, intentionally or otherwise, reacting and communicating. It was, perhaps, a very strange time for both of us, manifesting in what would look like some kind of insane ritual to the outside world, and I'm extremely grateful that this small little record exists as a document of it. – James Fella 5/1/15

Also available now, three new 7"s from Soft Shoulder. Hear all three: https://softshoulder.bandcamp.com:
"Stair" (Weird Machine). "This is a mess of a record... each song tumbles into the next, tossing around mid-paced art-punk / no wave / post-punk punctuated by basic cavernous drumming and skronky hardly tuned guitars. They even through in a saxophone and make that shit work. There are traces of Dog Faced Hermans, Caroliner and Sun City Girls, but they keep it short and urgent throughout. Great Record" - Maximum Rocknroll.

"Fabric" (Alien Summer). Originally released on a cassette compilation from Phoenix label Tagobella, Yellow Green Red says Fabric is "chugging along like Black Time or Tyvek trying out for a Troubleman Unlimited contract", with the flip-side sounding like "a paper-thin A Frames". Add a dose of early Chromatics or Monorchid for good measure, with hints of tape collage and free jazz simmering in the mix. Active to various degrees and in different capacities since 2006, this is one of three new Soft Shoulder 7"s in 2015, with an LP on Gilgongo to follow.

"Von Guts" (Deliberate Indifference). The A-side of "Von Guts" was originally released in July 2011 as a C-5 cassette on Effeminate by Anna Nasty (Olivia Neutron-John, Chain & the Gang). Raw and junky no-wave punk with lyrics borrowed from the late Kurt Vonnegut, with the flip-side featuring radical remixes of the entire release. Damaged music on both sides. Tiny Mix-Tapes: "When SS mash that "Von Guts"-proper riff into the ground like fish brains it's like a pendant going back and forth in front of your eyes, hypnotizing you, leaving you ready to perform whatever task Fella asks of you. Don't drink that Kool-Aid, friend."

04/18/15: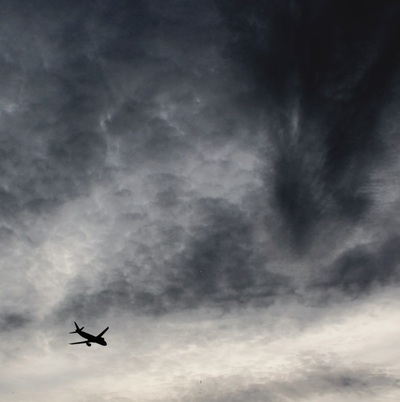 New LP from Detached Objects, available now from Gilgongo Records. About: Debut recordings from this guitar heavy Arizona group. Featuring members of RUMSPRINGER, AVON LADIES, SOFT SHOULDER and GAY KISS, Detached Objects play a loud style of punk that is both melodic and scathing, simple and complex, with nods to bands such as Wipers and Drive Like Jehu.

04/01/15:
2 newsprint zines available later this week (locally at the Phoenix Zine Fair 4/3/15 @ Trunkspace // online - send an e-mail). "Printed Matter Issue #1 // April 2015" compiles fliers from the past year (and includes a CDr w/ solo audio material). "Selector Gill Gone Go" features scans of some of my favorite reggae singles and includes a CDr w/ almost 5 hours of audio rips from "the Selector"'s collection of 60's and 70's reggae 7"s, with most emphasis being put on dubs and versions.

12/01/14: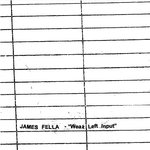 LP reissue of "Weak Left Input" available now on Gilgongo Records. About: Meandering / overlapping electronics, guitar and tape noise. Over an hour of material ranging from regurgitated drone to shimmering ambiance recorded directly to tape. Recorded and released on cassette in 2009, and as a CD in early 2014. RIYL: Total, early Growing or Emeralds, Dead C, etc. Edition of 200, heavy black vinyl and screen-printed covers.

11/24/14:
For the month of December, I have installation at The Trunkspace called "Inactive Parts" featuring paintings, lathe-cuts, canvas prints of photo-copy work and a sound installation (on 12/5 from 6-9pm for the Phoenix First Friday art walk and from about 7:15-8pm on 12/20/14, opening up the Gilgongo 10 year anniversary show with Sissy Spacek, Stephen Steinbrink, Cherie Cherie and Mallevs). Information on the opening, here: https://www.facebook.com/events/1545186035694661/

08/12/14:
I'll be at KPSU (Portland) on 8/30/14, broadcasting an hour of new material on Ricardo Wang's "What's This Called?" and then playing various records on Miss Rikki's "Closet Radio".

02/17/14: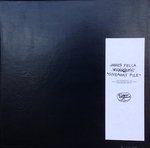 "Giveaway Pile", a onesided lathe cut LP packaged with 2 C90 cassettes, zine and poster - available now from Gilgongo Records. Over 3 hours of material from a now defunt blog which consisted of daily writing or recording entries. Edition of 24.

01/01/14: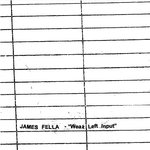 CD reissue of "Weak Left Input" C-62 cassette, available now on Gilgongo Records.

06/01/13:
Cassette reissue of Repeat #2 7" lathe (with "dub" mix on the b-side), available now on Holy Page.

04/22/13: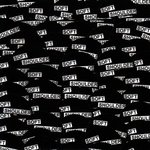 Extremely limited Soft Shoulder 7" lathe out now on Gilgongo Records.

01/22/13:
Playing a solo show this Saturday 01/26/13 in Portland, OR at Little Axe Records. Details: here.